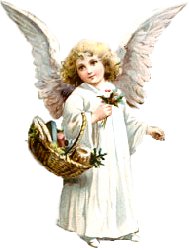 Cleaning for COVID-19 gets a little trickier when the space is lived in, but I've come up with effective ways to keep the session area clean and safe. While we're on this topic, now that the novel coronavirus is in town, I'm counting on you to do your best not to be "tactile" when you're here.

Touch what you must and leave
the rest—please and thank you.
Air: An M-13 HEPA filter runs a minimum of 12 hours per day and always while the space is occupied. Air exchange is increased to maximum for at least one hour after each session to filter any new airborne viruses from the space.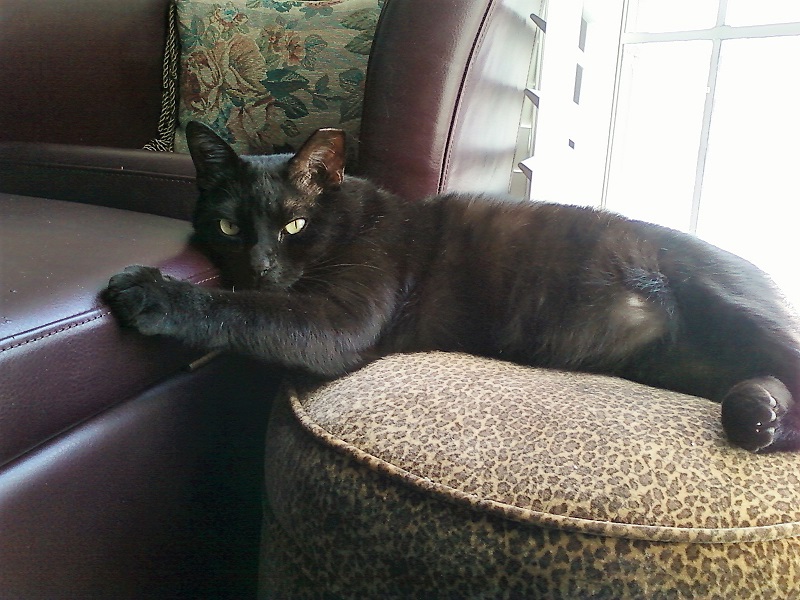 Massage Table: This area is dedicated to massage therapy. After the table is cleaned and disinfected (after every client, of course), it's covered with a clean cotton tablecloth. All nearby surfaces a client might touch or breathe on are disinfected after each session. Full disclosure: Onyx the cat likes to sleep under the massage table.
Bathroom: This bathroom is reserved for clients only. All surfaces that might be touched or breathed on are disinfected after each session. Cloth towels are freshly-laundered (hot water wash, Sanitize dryer cycle) for each client. Clean terry towels are cleaner than paper towels and associated waste.
Reception: The upholstered furniture is covered with clean linens for each and every client. You will sit on clean cloth laid just for you. All other surfaces a client might touch or breathe on are disinfected after each session.
Floor: A shoes-off-at-the-door policy keeps the worst germs off the carpet. I've followed that practice in private life so long I'm not sure when I started. Footies protect clients' bare feet while shoes are off.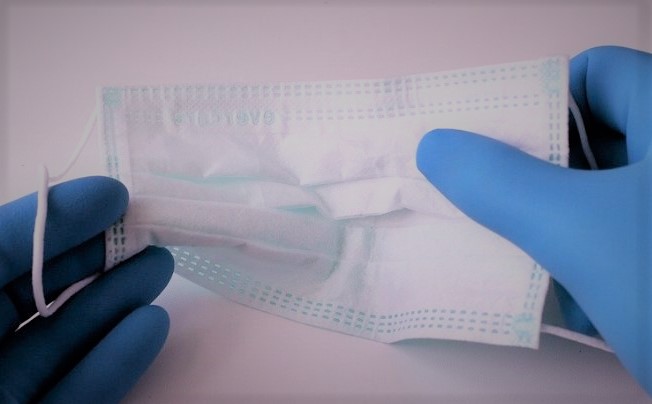 Massage Therapist:
Clean clothes for each and every client.
Clean mask, too. Double-layer cotton cloth outer mask covers the N-95 mask underneath, protecting the N-95 from virus contamination. The masks are worn only for client sessions.
A clean smock, mask and gloves are worn for all handling of clean laundry. That means when it's pulled from the dryer Sanitize cycle and folded, and again when the table is dressed for your session.
Your water glass has been sanitized in a heat-boost dishwasher cycle.
2-layer cotton cloth masks offered to clients who don't bring their own have been washed with hot water and soap, then sterilized by boiling for 5 minutes, then dried on high heat in the dryer Sanitize cycle before packaging individually in plastic while the therapist wears a mask and gloves. Whew!
EPA-Approved List N Disinfectants Used:
Benefect (non-toxic botanical hospital-grade Thymol)
95% alcohol
Clorox Wipes
Micro-Scientific Opti-Cide Wipes
For Your Information
Here's some virus viability data from a room maintained at 70-73 degrees F, 40% relative humidity for 7 days, not in direct sunlight. At lower temperatures the virus will survive longer.
Surfaces
Plastic – enough virus to cause infection @ 72 hours (3 days!)

Stainless Steel – enough virus to cause infection @ 72 hours

Cardboard – enough virus to cause infection @ 24 hours

Copper – enough virus to cause infection @ 4 hours

Hard Surfaces – expect enough virus to cause infection @ 2-3 days

Soft Surfaces – shorter, but unclear. enough virus to cause infection for at least a few hours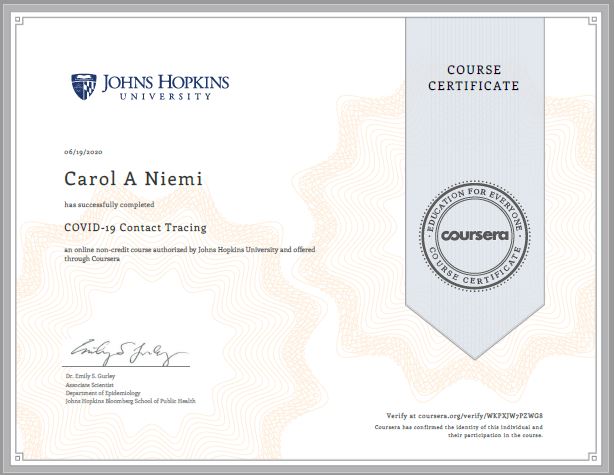 Your therapist has successfully completed the introductory COVID-19 Contact Tracing course from Johns Hopkins, which includes basics about this disease and how the SARS-CoV-2 virus is transmitted.